Bespoke Experience & Consultation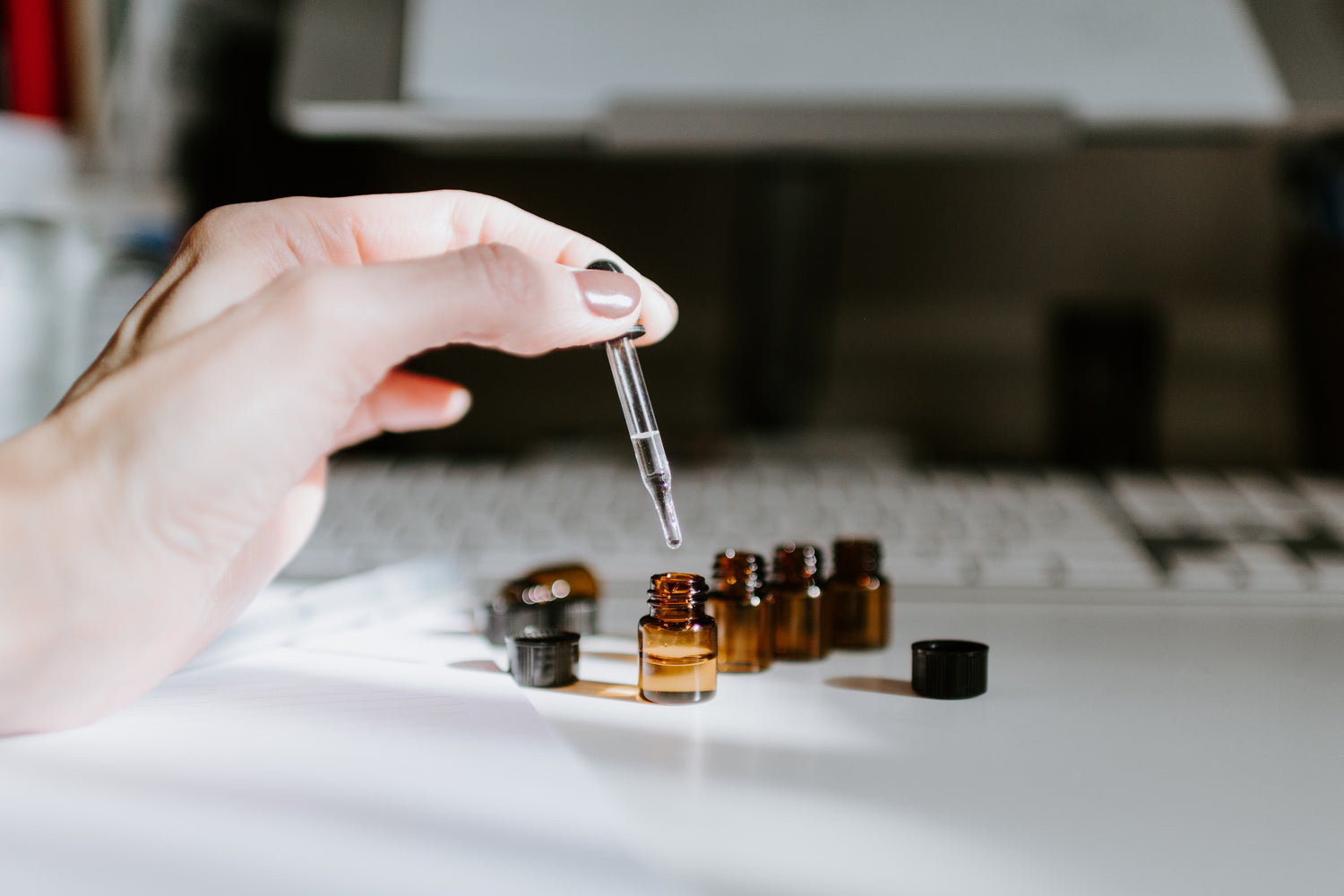 A Private Experience Customized for Your Well-Being
I am a certified clinical aromatherapist and I am passionate about helping people relieve general stress and anxiety through the art and science of aromatherapy. I co-founded Madison + Green, a company specializing in the creation of aromatherapy inhalers, to allow people to have simple tools for experiencing the benefits of essential oils for everyday use. 
To offer a more personal experience, I also offer one-on-one consultation services to help clients find ways to incorporate aromatherapy into their daily lives to improve their well-being. In addition to aromatherapy, I offer guidance on meditation and breathing techniques that clients can practice to complement their healing journey.
I specialize in selecting specific essential oils and designing blends that are uniquely formulated to suit individuals' needs and desires. The formulas will be designed based upon essential oil chemistry and their benefits, personal scent preferences, and my years of experience in formulating essential oil blends targeting specific mental challenges.
These include, but are not limited to:
General stress caused by physical pain, overwork, family/friend struggles, etc
Anxiety/Nervousness
Anger
Grief/Sadness
Depression

Jealousy
Resentment 
Lack of motivation and/or energy
Hypersensitivity
Fatigue/Exhaustion

Panic/Shock
Irritability
Fear
Low self-esteem/Confidence
What to expect
Pre-Consultation

Prior to the initial consultation, clients are required to fill out a questionnaire form so that I can be best prepared for the one-on-one session. The online form includes questions regarding health history, lifestyle, scent preferences, concerns, and more.
The Initial 60-minute Consultation

During the initial session, we will discuss the clients' goals and concerns, learn the sources of their stress or issues, and then dive into the world of scents. I will also share the history, benefits, and appropriate methods of aromatherapy. If a client would also like to learn a simple meditation and breathing technique, I can also advise on those methods and how to incorporate them into their lifestyle. Within 10 business days I will email the client with suggested essential oils and their application methods. As a gift, I will include one custom-designed Madison + Green aromatherapy inhaler (shipped to the client on a later date).
Additional Formulations (optional)

The client may also request any additional custom aromatherapy formulations appropriate for their needs listed below for additional fee:



Hand/body oil, lotion, gel
Massage oil
Bath/Shower drops
Diffuser blend
Bath salts
Room spray
Shampoo blend
Body/Face spray
Additional Madison + Green inhalers
Follow-Up Consultation (optional)

If a client would like to discuss any new or additional issues or concerns that we did not cover in the initial consultation, or would like to learn more about essential oils, meditation, and/or breathing techniques, I am happy to provide follow-up consultations. Clients also have an opportunity to experience and test scents again, if they wish to do so.
Refill Services (optional)

If you would like a refill for any of the aromatherapy formulations I created for you, you may submit a request online. Please allow about 2 weeks for production.
Book Your Bespoke Experience
One-on-one aromatherapy consultations will be available in central NJ and New York City beginning in June 2023. If you're interested in pre-booking your appointment or would like more information, please contact us. Don't live in NYC? Stay tuned for a virtual service!
Aromatherapy should not replace any prescribed medications or medical advice. Always seek advice from your doctor if you have any medical concerns.